Enable Advance Posting Options
[FallenAngel]
Knight
Since so many of you have been asking, here are step by step instructions on how to enable the advanced editing options to your posts.
First off after you are logged into the account please click on the "UserCP" and then click on "Edit Options" from the side. Scroll to the bottom of those options almost to see the "Miscellaneous Options". Select Standard Editor for basic options or Advanced Editor for a full WYSIWYG editor.
You can now see here that the options are available to you while editing and posting new posts or threads.
You can also go into more advanced options like the ones shown here after you click on the "Go Advanced" button.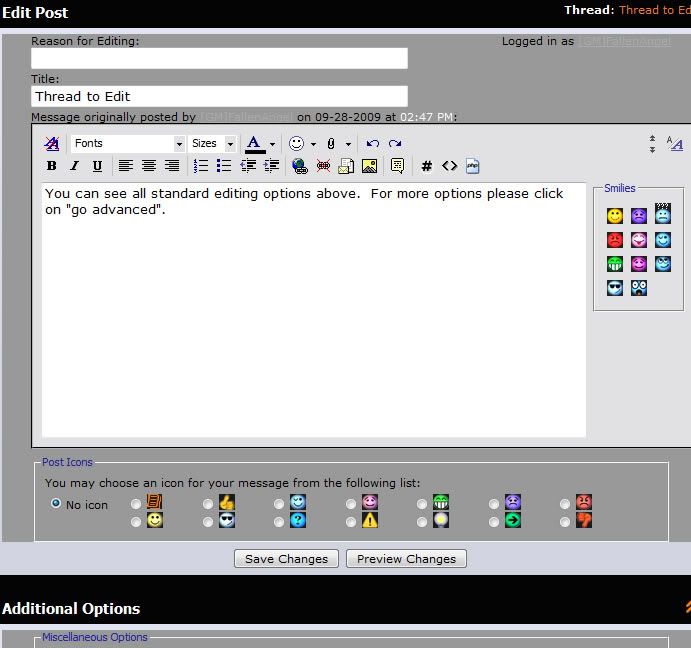 Hope this helps all those that want to add more color and style to your posts.