Flowers of Gold - May 13 to 26

[GM]Moony
The Book Eater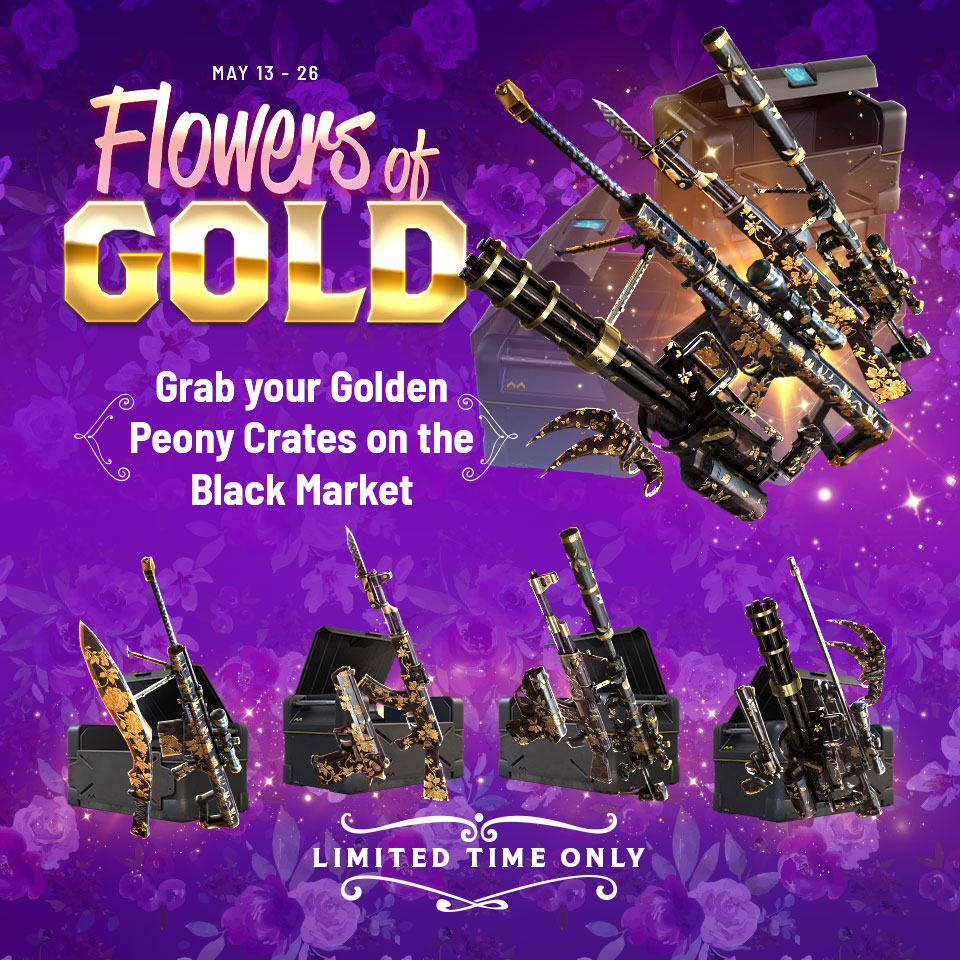 Attention Mercenaries,
We know that May is a great month for picking flowers,
This is why we have brought the Peonies back into action!
We have set up a flower maze with the crates from the warehouse
And your mission is simple: Get out
alive
 with a new weapon.
*Moony calibrates his GPS in case any agent gets lost at the maze*
From
May 13th until the 26th
, you will have a new opportunity to complete the
Golden Peony Collection
with the following crates at the Black Market:
Golden Peony Set A Crate
Golden Peony Set B Crate
Golden Peony Set C Crate
Golden Peony Set D Crate
Act fast because these crates will be
available for limited time
. Good luck in your way out of this maze of Golden Flowers!
See you at the battlefield,
-CrossFire Team