Garnet Rush - Apr 6 - May 9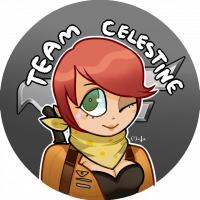 [GM]Celestine
<font size =2 color=#DC1256><b>The One and Only</b></font>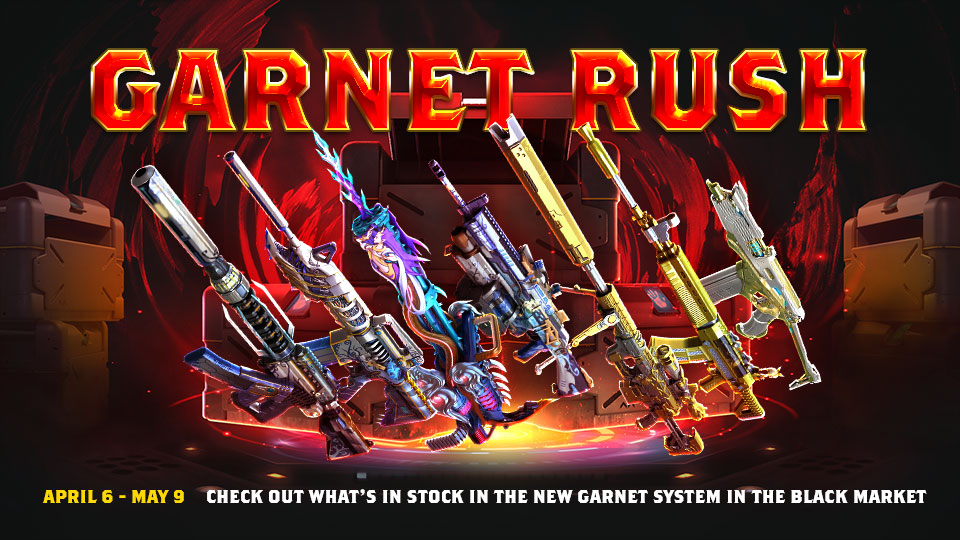 Attention Mercenaries,
We are introducing from April 6 to May 9 a completely new crate system that gives you the chance to grab 7 great permanent weapons and lets you trade back what you don't want to keep.
At the Black Market, buy Garnets, 1EA for 500 ZP or 10EA for 4750 ZP, and use them to get a chance to win the following permanent weapon rewards for a limited time:
M4A1-S-Obsidian Zilong
M4A1-S-Laser-Zilong
AK-47-Buster-Ice Zilong
9A-91-Noble Wild Eagle
M200 CheyTac-Noble Dominator
QBZ-03-Noble Jewelry
Gatling Gun-Gale Beast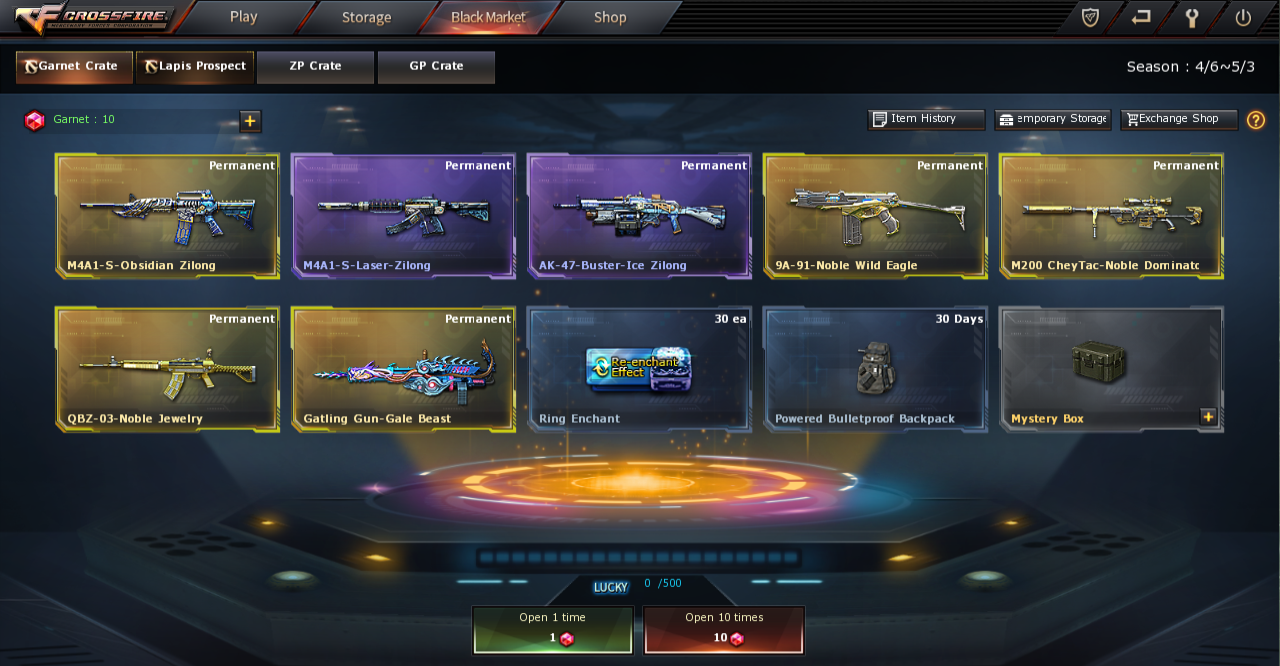 Each crate yields one reward. If you don't win one of those permanent weapons, you will win one of the following rewards:
Ring Enchant 30EA
Powered Bulletproof Backpack 30days
Awaken Water 10EA
New Mutation Spike 30days
Mutation Jacket 30day
C4-Enhanced 30days
Invisible Smoke Helmet 7days
You can open each crate one by one or open 10 at once. If you want to know if you won NOW, you can skip the animation.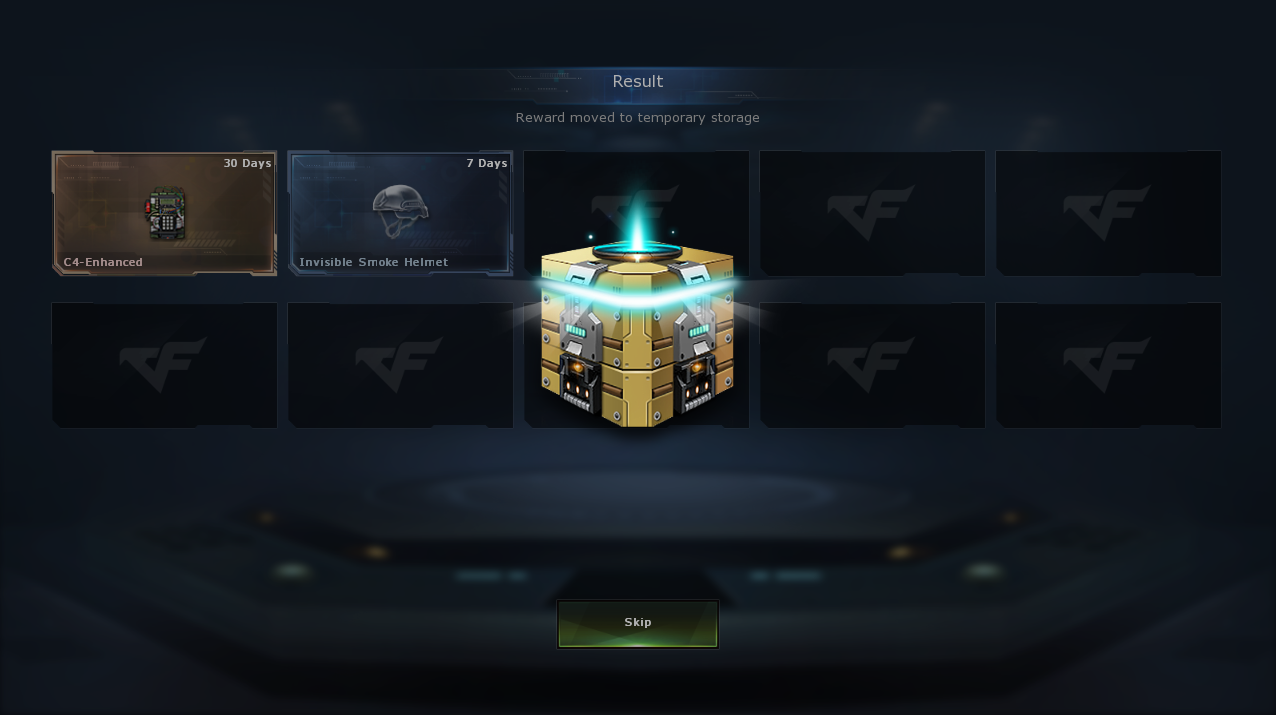 Every time you spin the Garnet crates without winning a permanent your lucky gauge will increase a random amount.
Once the gauge is full, you will receive a guaranteed permanent weapon from the reward pool.

There is another way to get the weapon you want! If you don't want to keep your rewards, you can dismantle them for points and redeem them on the Exchange Shop.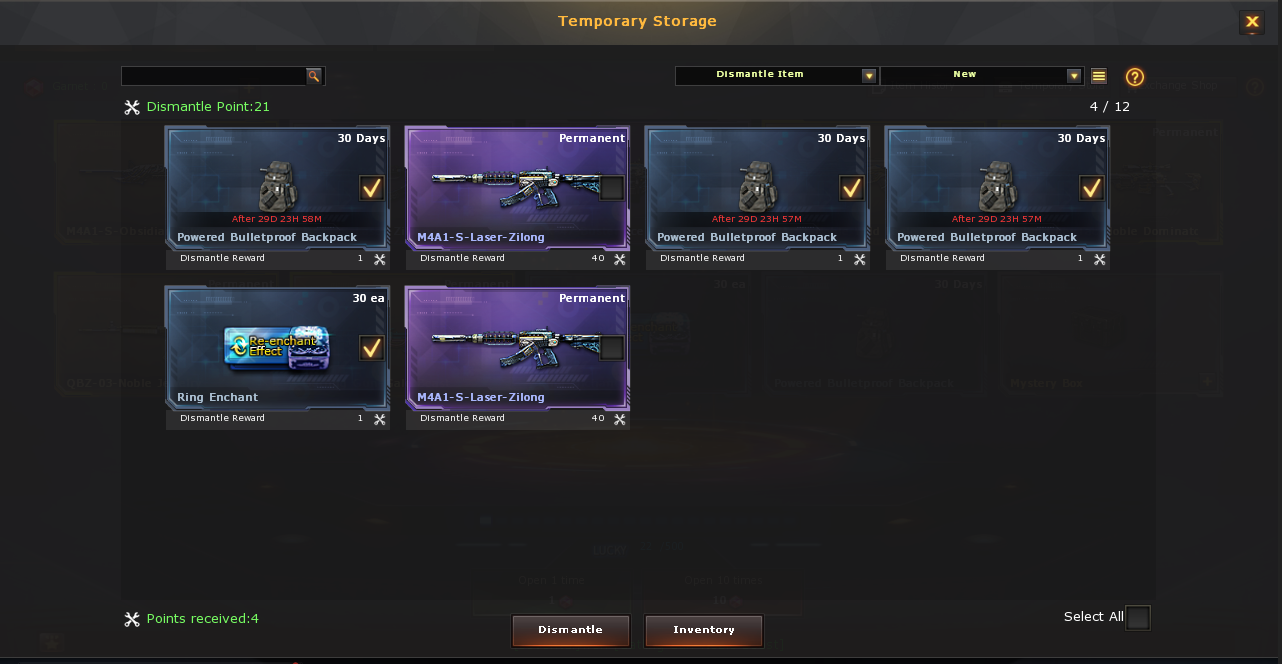 The dismantle points gained differ depending on the item value.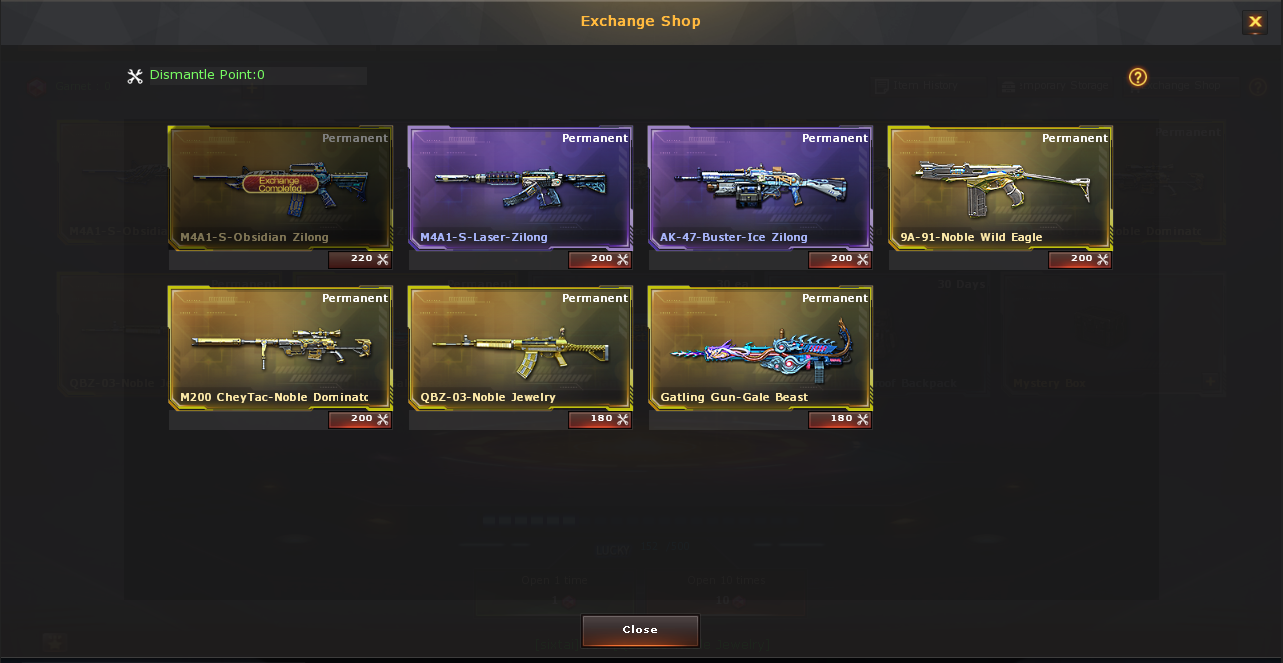 Each permanent weapon can only be redeemed once. The points needed differ for each weapon.
Make sure to move the rewards that you want to keep from the temporary storage to your main storage.
If you dismantle an item by accident, we will not be able to reverse it.
Good luck!