CrossfireX Survey: Jan 15 - Jan 18

[GM]Kanadian
Administrator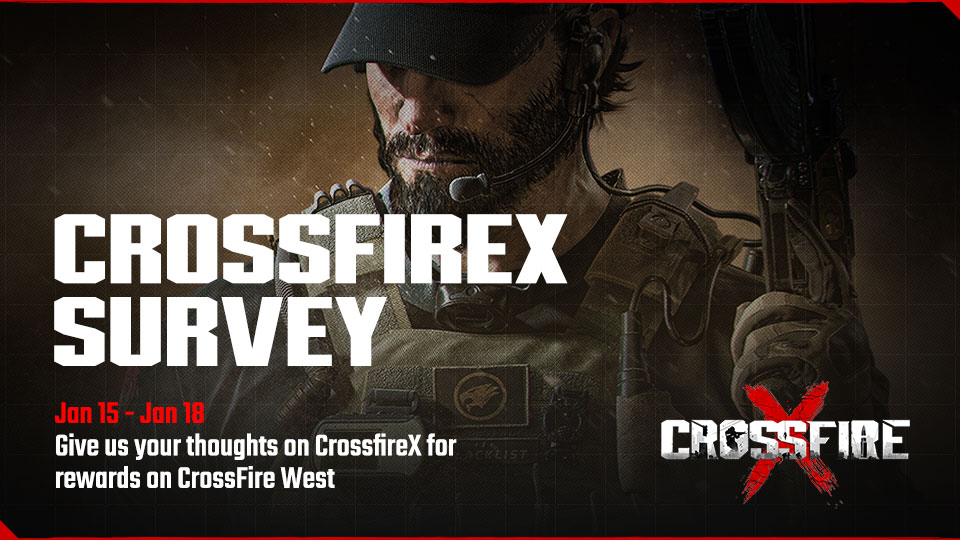 Attention Mercenaries,
CrossfireX will be coming to Xbox on February 10. We are inviting our players who have been with us to answer a few questions about CrossfireX.
Click HERE to take the survey!
The survey and forum post will be open until January 18, 23:59 EST
Players who complete the survey will receive a 30 day AK-47 Beast.
Players who comment on this forum post will receive a 30 day Octane Camo Grenade.
Prizes will be awarded on January 19.
Thank you!
-CrossFire Team