Half-Off Start-Of - January 14 to 16

[GM]Moony
The Book Eater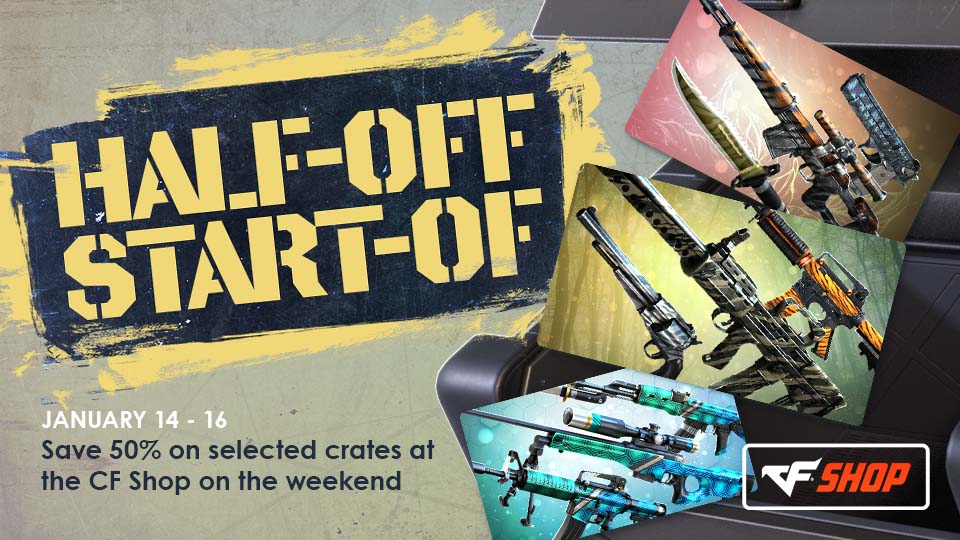 Attention Mercenaries,
Last weekend we had a small riddle with surprises for you,
Now that you can't be surprised with the ongoing crate sales,
It is time to focus on other also important stuff from last weekend:
We have collected some wood, we have presented a budget...
It is time to make reality the Operation Wood-Fire Oven!
While we work on the details, enjoy the 3 crates of this weekend.
During the weekend of January 14th to 16th, we will feature 3 crates with a 50% discount in our Web Shop.
This 50% sale will only apply to the 10EA version of the following crates, but there won't be any limit on how many of them you can purchase:
Turtle Shell Crate
Amazon Set A Crate
Amazon Set B Crate
Check the Web Shop HERE so you can start saving!
Can you guess which crates will be featured during the next weekend? One of them (or maybe two) starts with S!
See you at the battlefield,
-CrossFire Team