The Way of the Hidden Dragon - Dec 28 to Jan 9

[GM]Moony
The Book Eater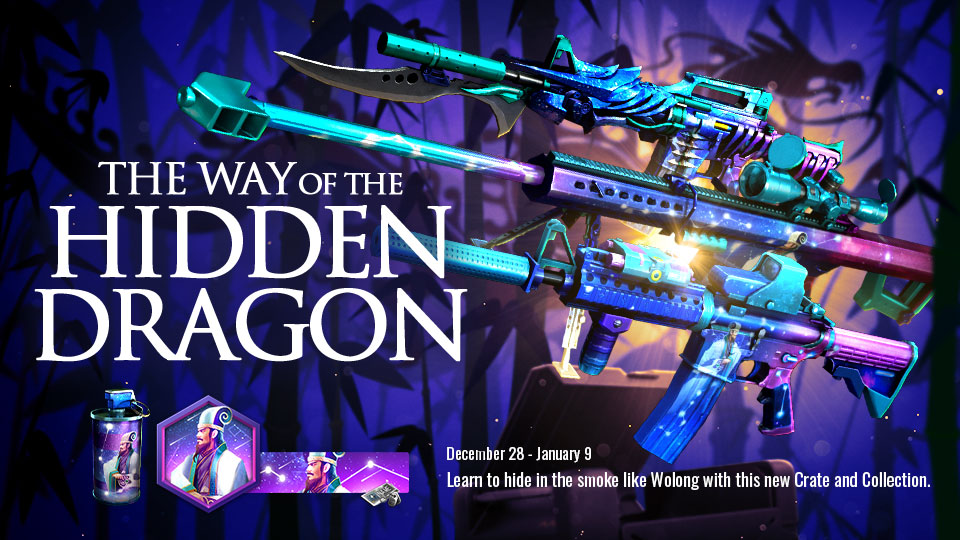 Attention Mercenaries,
Is it a bird?... Is it a plane?... believe or not, it is the Hidden Dragon!
From the Far East comes the Master Wolong to share his knowledge,
Do you think you are strong enough for having this new Collection?
Then open your eyes and don't lose sight of him and his teachings.
From December 28th until January 9th, the weapons of the great master Wolong will be available on the Black Market in this limited time crate, so you can get the chance of fighting like the old war strategists.
If you are able to learn all the techniques of this master and get all the 3 permanent weapons below, you will also receive the special Collection Namecard and Reward!
M4A1-S-Radiant Wolong Beast
M4CQBR-AP-Wolong
Barrett-Wolong
But be careful with the Smoke-Wolong reward... When Wolong used his special powers, he was able to become invisible in the battlefield even in front of all his enemies.
Ready? I think we have seen enough 'til now! *Moony disappears in a cloud of smoke among the bamboo forest*
See you or maybe not at the battlefield,
-CrossFire Team