The 50 Treats Of Halloween: October 29 - November 1

[GM]Sharingn
**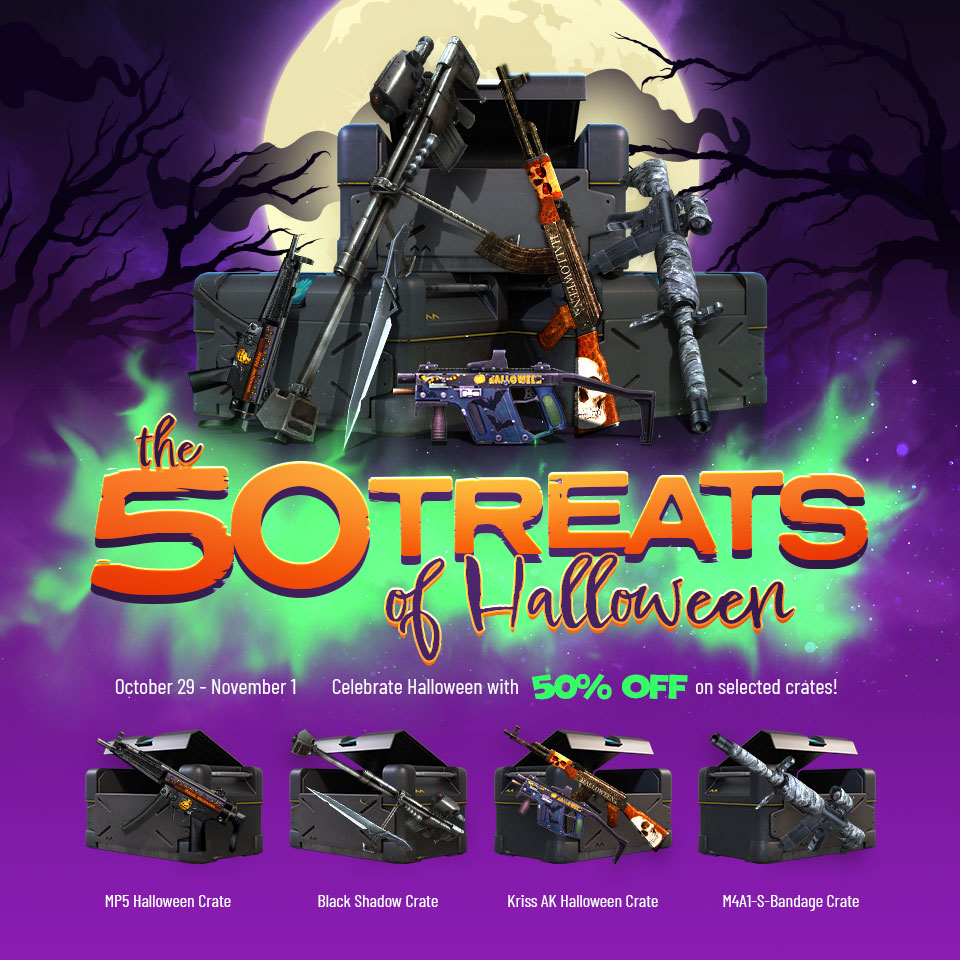 Attention Mercenaries,
Halloween every year is trick or treat, but this year Halloween with CrossFire will be treat or treat!
Exclusive from October 29th to November 1st , you will get 50% off for the following crates on the CrossFire Web Shop. There's no limit on how many crates you can collect!
■ 10 MP5 Halloween Crates
■ 10 Kriss AK Halloween Crates
■ 10 M4A1-S Bandage Crates
■ 10 Black Shadow Crates
Happy Halloween!
CrossFire Team