Bloody Bargain: October 22 - November 1

[GM]Sharingn
**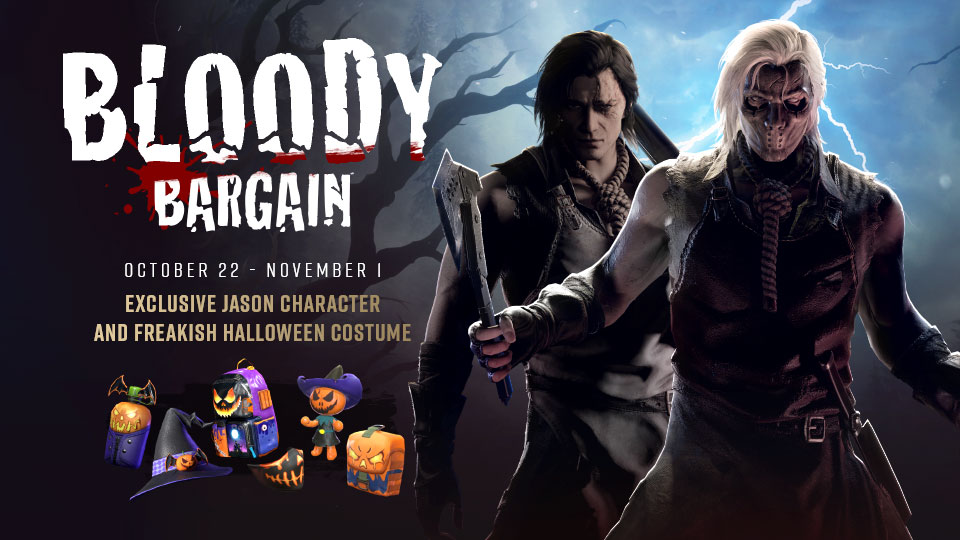 Attention Mercenaries,
Standing alone at midnight in the middle of nowhere, surrounded by adversaries you don't trust, who may take you down? In a situation like this, it's better to call Jason, your only way out!
From October 22nd to November 1st, get the Jason character and Halloween costume items from CF Sales page to scare your enemies!
Make a deal with Jason to be at your service permanently only for 40,000 ZP with his below Freakish costume package:
● Freakish Halloween Canteen
● Freakish Halloween Witch Hat
● Freakish Halloween Backpack
● Freakish Halloween Facemask
● Freakish Halloween Minimi
● Freakish Halloween Pouch
For emergency battles, you can get Jason's service for 14 days, only for 20,000 ZP along with his package to instill fear in your rivals!
Brave enough to face October 31st alone? No problem, Halloween costumes will be your only choice to survive till dawn! Get Halloween costumes as a package, or even individually one by one!
Let the professionals do their job
-CrossFire Team