The Great Mutant Escape: October 13 - 17

[GM]xavz
Beginner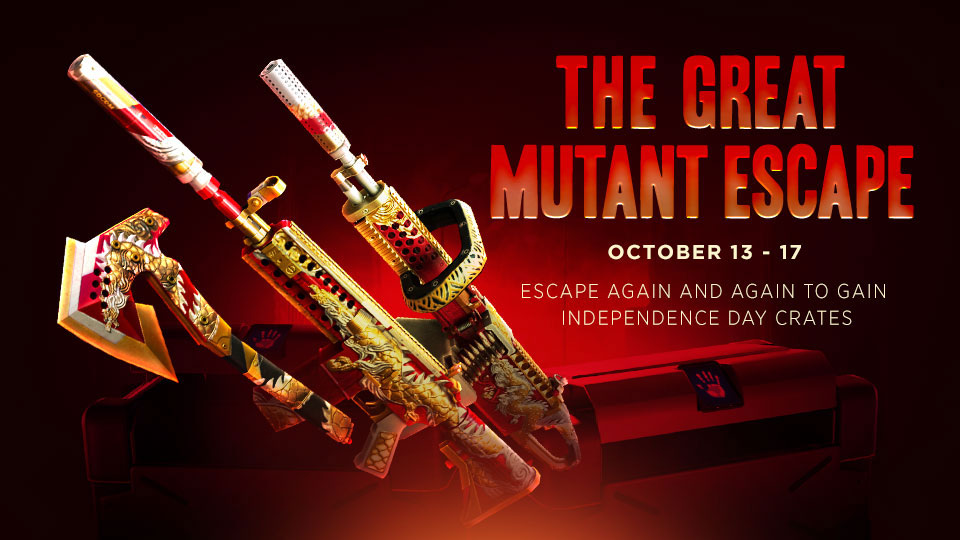 Attention Mercenaries,
With Halloween around the corner, most of us think about the danger of vampires, werewolves, ghosts, or demons but I gotta say that mutants would probably be the worst thing to try and escape from. You have to be skilled and super fast to not be infected!
Be careful from October 13th to 17th when you join the Mass Mutant Escape and complete missions for crate rewards.
Complete 1 match on any Mass Mutant Escape map and receive 1 Independence Day Crate
This can be completed up to 3 times per day for rewards.
Do you want more crates? Play 30 minutes each event day on Mass Mutant Escape and receive 10 additional Independence Day Crates!
Check out the Mercenary Pass for seasonal contracts to gain even more rewards by completing levels.
Remember the golden rule: Games must be completed and password-protected rooms will not count for this event.
Happy Escape!