Backstabber Tales: October 15 - October 20

[GM]Sharingn
**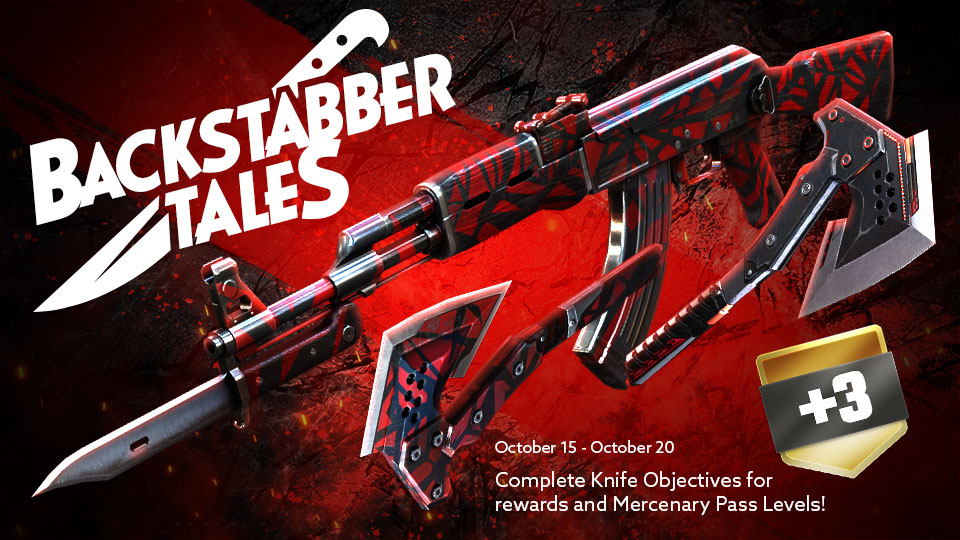 Attention Mercenaries,
Being a mercenary is not easy job, sometimes you have to deal with a group of enemies, but worst situation, when you suspect that someone is trying to backstab you, and you know what that means, so you better watch your back!
From October 15 to October 20, play Knife mode and complete missions on selected maps as following for amazing rewards:
Oct 15 - 16: Play 40 minutes on Boxing Ring
Oct 17 - 18: Play 40 minutes on Arena
Oct 19 - 20: Play 40 minutes on Sewers
Complete any of the 3 missions to win B.C-Axe-Ares 7days
Complete 2 of any of those missions to win AK47-Knife-Red Spider Web 7days
Complete all 3 missions to win 5 Red Spider Web Set Crates
Make sure to also check out Mercenary Pass additional limited contracts on each map.
Keep track of your progress HERE.
Rules:
Games must be completed.
Password Protected rooms do not count.
Watch out!
-CrossFire Team