Shadow Dancer: October 13 - November 8

[GM]Sharingn
**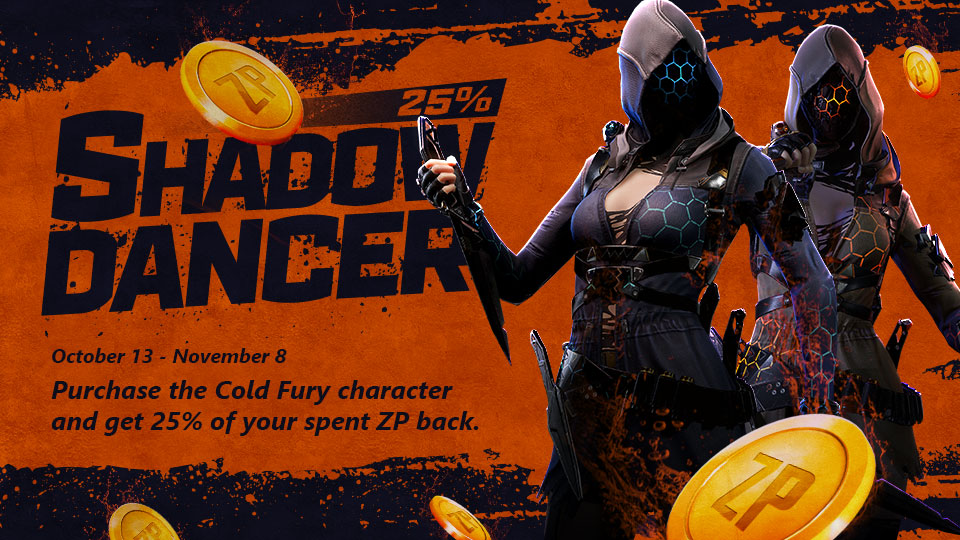 Attention Mercenaries,
Shadow is her cover, sabotage is her game, cold-blood is her style, and YOU are her target!
Exclusive from October 13th to November 8th , you will get 25% back from your spent ZP when you purchase the new Cold Fury character!
Note: To receive your ZP back, you will need to go back to server selection or relog in the game.
It's better to stay by her side!
-CrossFire Team