Precious Metals: October 7 - 10

[GM]Sharingn
**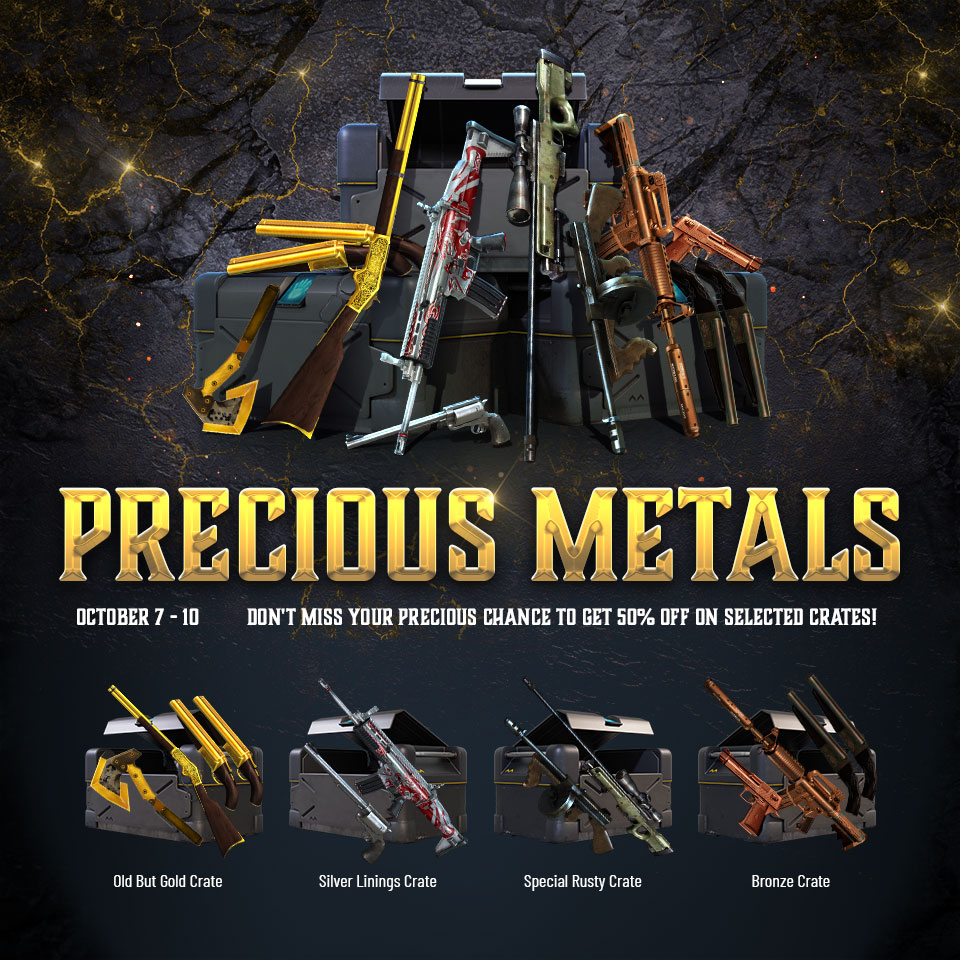 Attention Mercenaries,
October 1721, a huge ship carrying precious metals like gold, silver and bronze sailed across the Atlantic Ocean heading to Europe. It was supposed to arrive within 3 months time, but that never happened. Legend says, this ship appears every 100 years for only 4 days. Our research team confirmed the coordinates and date, and you have a limited window of opportunity to save as much as you can from these treasures!
Exclusive from October 7th to October 10th , you will get 50% off for the following crates on the CrossFire Web Shop. There's no limit on how many crates you can collect!
■ 10 Old But Gold Crates
■ 10 Silver Linings Crates
■ 10 Bronze Crates
■ 10 Special Rusty Crates
Forgot to mention, this ship has black sails!
CrossFire Team