Stripes and Shadows Sale - September 17 to 19

[GM]Moony
The Book Eater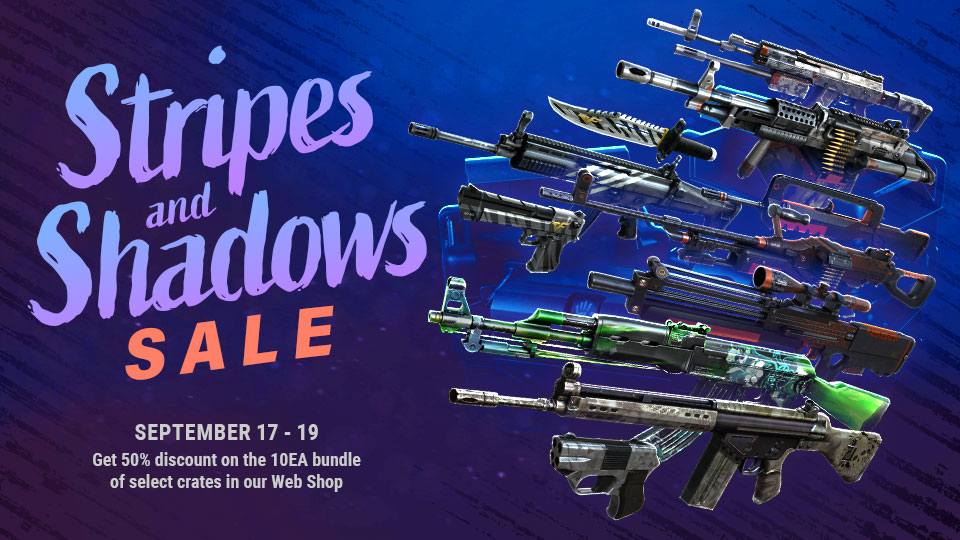 Attention Mercenaries,
Securing a Lab infested by zombies and mutated plants, hunting ghosts, chasing people in a maze...
After all of that action, we should probably have some time off to recover and improve our arsenal,
So, while our most experienced generals prepare the plans and strategies for what is about to come,
We bring you this sale on tactical weapons for preparing you with the greatest quality and style!
For 3 days only! From September 17th until 19th, the 10EA bundle of the following crates will be available with a 50% OFF in the WebShop. There won't be a limit on the amount you can purchase:
Stripe Set Crate
Urban Operation Crate
Frontline Crate
Hexagon Crate
Check the sale HERE.
Grab your preferred set and get ready! *Moony shows a blueprint with several red lines that make no absolute sense*
See you at the battlefield,
-CrossFire Team