Bullets and Brambles: September 8th

[GM]Sharingn
**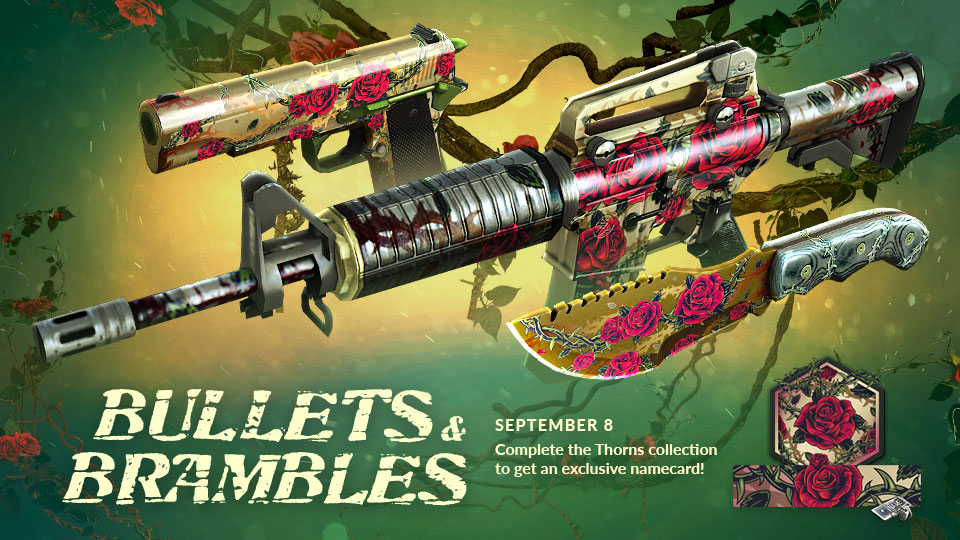 Attention Mercenaries,
Every weapon has its bullets and every rose has its thorns...When you combine beauty and danger together, the result will be Thorns Crate: the most dangerous beauty!
Starting from September 8th, the New Thorns crate will be available in the Black Market with the following weapons to complete the collection:
M4A1-Thorns
Colt-Thorns
Jungle Knife-Thorns
You will get a legendary Namecard when you collect all weapons.
Looks can be deceiving!
-CrossFire Team!