ZP Storm: Back to School - All September long

[GM]Moony
The Book Eater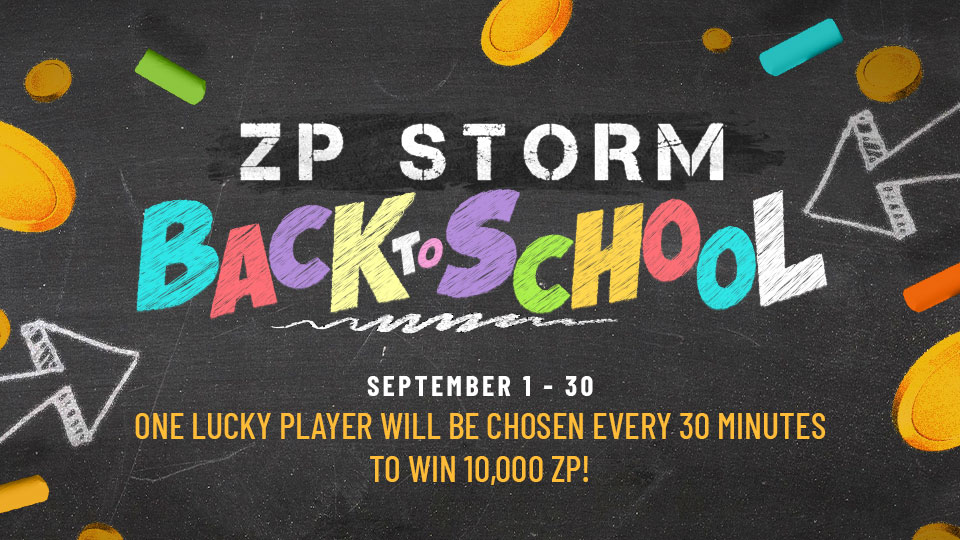 Attention Mercenaries,
Our meteorological services have advised we will have sporadic rain the whole month,
At first, it might sound like a bummer, raining on the last days of summer vacation,
But you better keep your eyes open and don't think bad of this weather,
Because this rain is gonna make you want to be under it as much as possible!
*Moony takes out his piggybank to catch as much falling ZP as possible*
During ALL September long, we will have a ZP Storm raining in all our servers. Every 30 minutes, one random active player will be selected to receive 10,000 ZP!
Keep in mind that you will need to be logged in the game during the whole 30 minutes lapse in order to be eligible for each draw.
Check if you have won HERE.
We wish you all good luck... And in case of a real storm, take this! *Moony gives an umbrella*
See you at the ZP stormfield,
-CrossFire Team