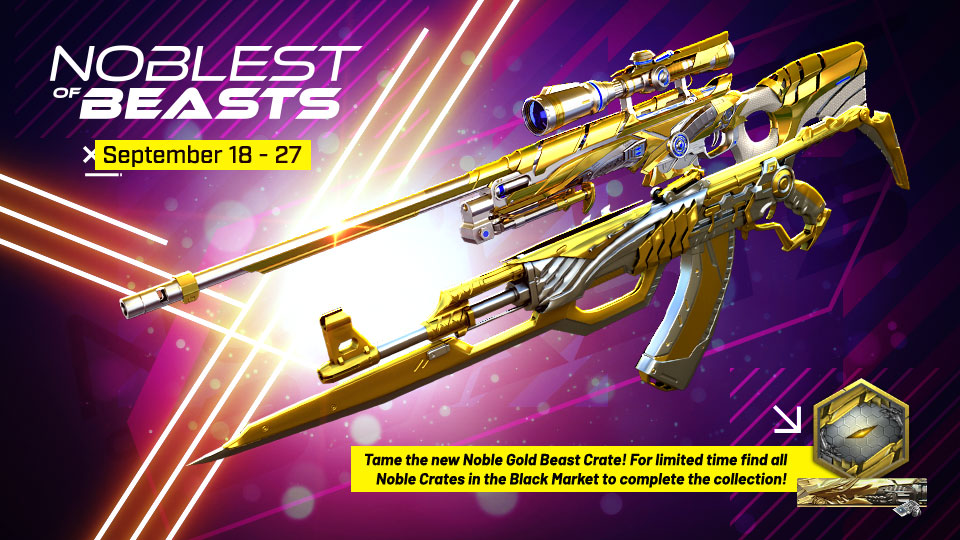 Attention Mercenaries,
Some beasts are not to be tamed, meant to roam the wild powerfully and without rules. However, we've got some beasts for you that will listen to the right mercenary - if you take the time to master them!
From
September 18th to September 27th
find the
New Noble Gold Beasts crate
in the Black Market and see if you've got what it takes to tame them! Added to the Noble Gold Beasts family are the fierce
AWM- Noble Ironhawk
and the deadly
AK-47-Noble Scorpion!
During this limited time, other crates in the
Noble Beasts Collection
will be added to the Black Market as well, so make sure to complete your set! The Late Summer Noble Crate will also be available, on the
CrossFire Shop
on our site!
Act quickly though, because this is one collection that won't just roll over and play dead!
-CrossFire Team
Time converter at worldtimebuddy.com