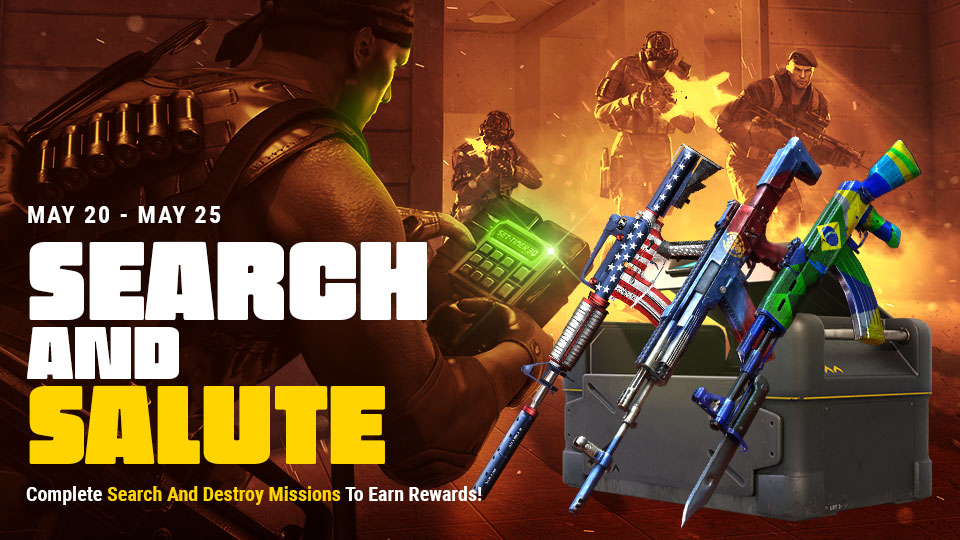 Attention Mercenaries,
Raise your rifles and fire in unison, its time to
Search And Salute
!
From
May 20th to May 25th
, complete your missions in Search and Destroy to earn crates.
Your missions, should you choose to accept them, are as follows:

- Win 5 Search And Destroy Games
- Play 10 Search And Destroy Games
- Defuse Or Set The C4 5 Times
- Achieve 20 Kills in Search And Destroy
- Play 15 Minutes A Day On 4 Days In Search And Destroy
Track your progress
HERE!
If you can carry out those missions, you'll bring home
10 National Flag Crates!
READY! FIRE!
-CrossFire Team
** Passworded Rooms, Ghost S&D, and Super Soldier S&D do not count! Games Must be finished!
Time converter at worldtimebuddy.com