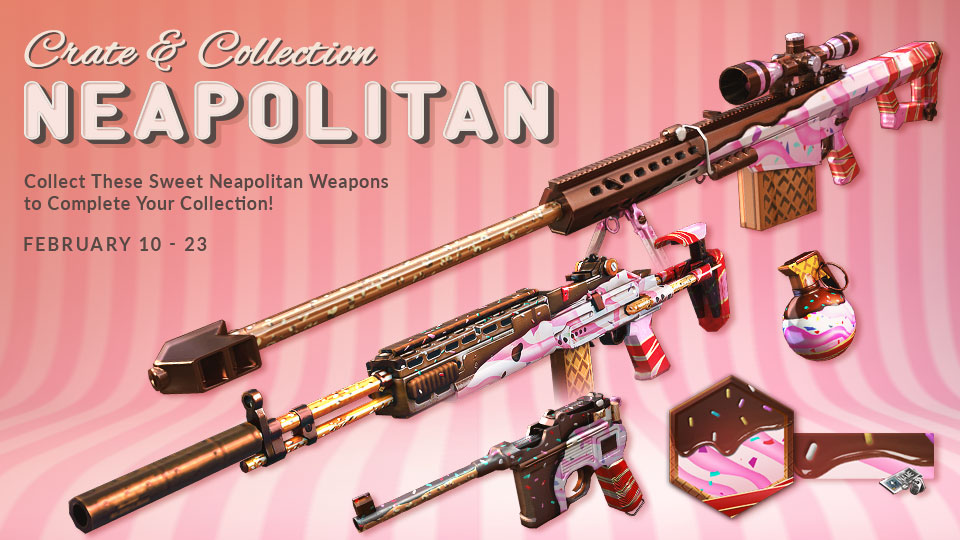 Attention Mercenaries,
Looking for something delicious to munch on during this season? Look no further, because the Neapolitan weapons are coming to you!
From
February 10th to February 23rd
, grab the
Neapolitan Crate
from the Black Market and you could complete the Neapolitan Collection!
If you can collect the M14EBR-S-Neapolitan, the Barrett-Neapolitan, and the Mauser M1896-Neapolitan, you'll also take home the Grenade-Neapolitan as a collection reward!
So get in there and grab something to satisfy that sweet-tooth, Mercenaries!
-CrossFire Team
Time converter at worldtimebuddy.com