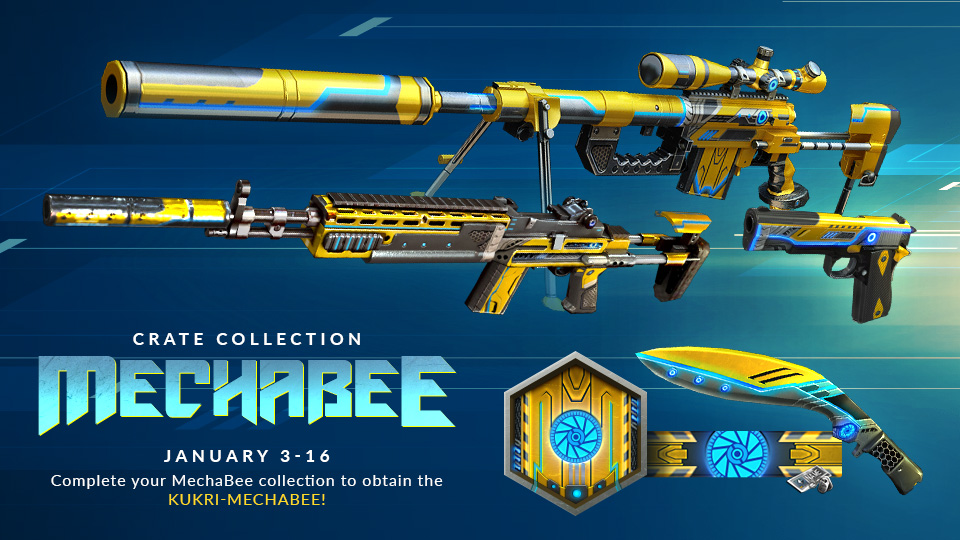 Attention Mercs,
It's time to get Mecha-physical!

Today's collection announcement will be the
MechaBee Collection!
So on behalf of the CrossFire Team, I will act as announcer, ME, Mr. Announceee!

The rules are simple!

Collect a complete set of MechaBee weapons!

Upon completion the player will receive:
Namecard
Kukri-MechaBee
for keeps!

Mercenaries ready!?!

Goooooooooood luck!!
Time converter at worldtimebuddy.com