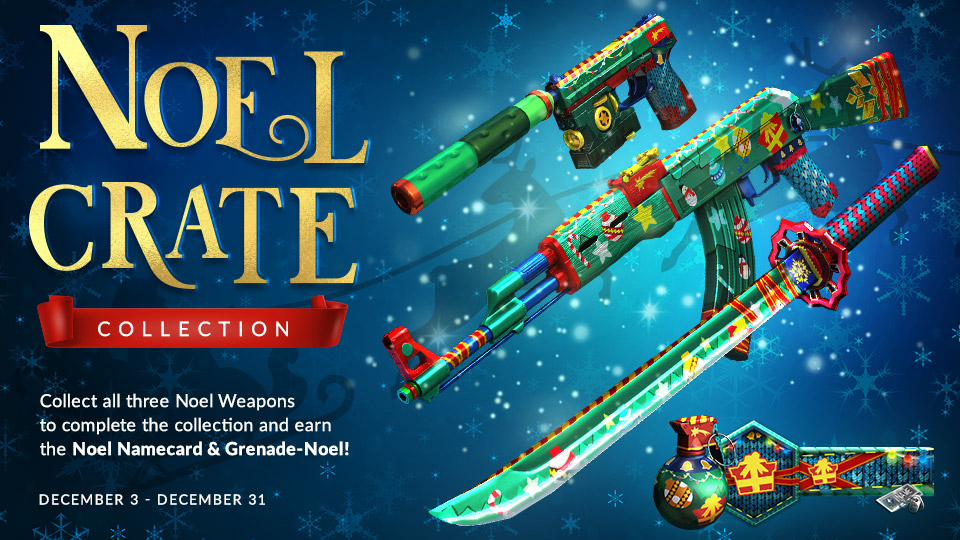 Attention Mercenaries,
Its the holiday season, and it just wouldn't be a CF Winter without some holiday themed weapons! And with a theme, of course comes a collection reward!
From
December 3rd - December 31st
collect
all three weapons in the Noel Crate
and you'll take home the
Grenade-Noel!
Additionally, you'll snag the
Noel Namecard
to show off to all of your friends! (And enemies, rub it in to them too!)
Best of luck, Mercenaries, and happy holidays!
-CrossFire Team
Time converter at worldtimebuddy.com