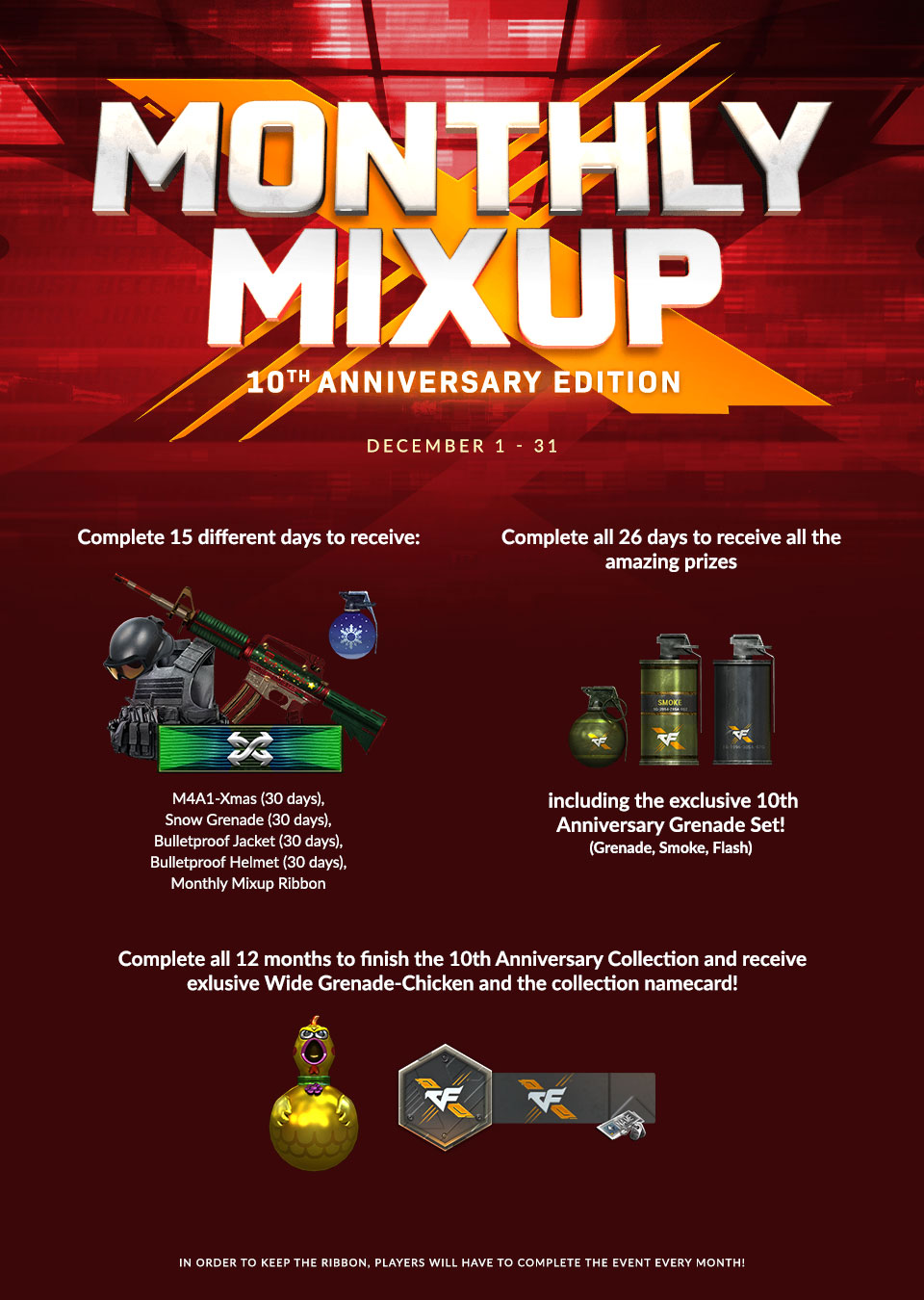 Attention Mercs,
HO HO HO!
MMMMEEEERRRRRRYYYYY MONTHLY MIXUP!

Tis the season y'all! Monthly Mixup! Complete a daily mission in-game each day for at least 26 days and you'll receive a special gift in your stockings! What gift will you unwrap after 26 days?
THE 10TH ANNIVERSARY GRENADE SET!
You'll also receive individual rewards for each day you complete! And if thats not enough, completing 15 of them will earn you the Monthly Mixup Ribbon once the month is over!

December is also the final month to complete the 10th Anniversary Collection, which means more exclusive rewards like
WIDE GRENADE-CHICKEN
10 Anniversary Collection Namecard
So remember to complete that daily mission and press 'complete' before 11:59PM EST each day, and you'll receive the present that is the 10th Anniversary Grenade Set

You can check how you're doing so far HERE!
Time converter at worldtimebuddy.com