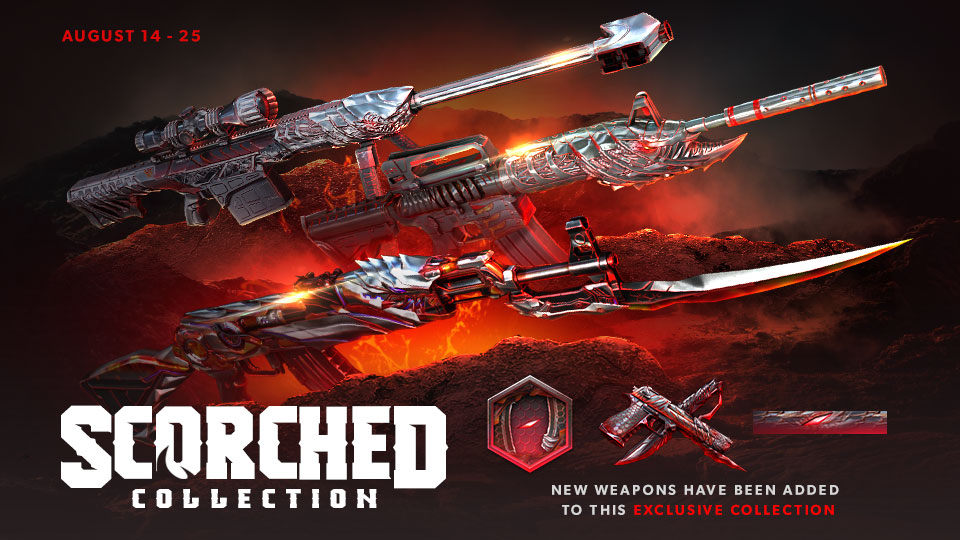 Attention Mercs,
From the molten cores of the earth
*lava bubble noises*
Forged in flames
*cling clanging of a hammer hitting metal*
Burning into existence
*whoosh crackle crackle*
Bring forth, the
Scorched Collection
*queue fireworks, sparklers and more pyrotechnics*
New weapons have been added to this exclusive Scorched Collection and are ready to be claimed!
*pyrotechnics continue*

From August 14 - 25 be sure to complete this collection to claim the D.E-Scorched Demon
*pyrotechnics begin to catch fire*

So good luck and happy spinnin-!
-OHkay someone get the extinguisher!