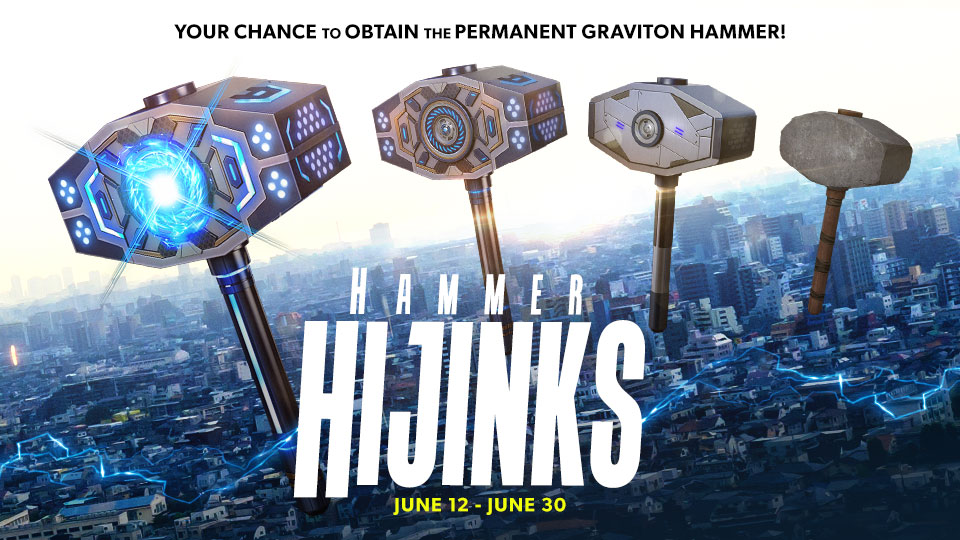 Attention mercenaries!

Do you love free stuff? Do you love hammers? Do you love throwing hammers at your friends and watching as they plummet and fall towards their imminent doom?

Well this is the event for you! Reach the final Blown Away Achievement and become the Human Home-Run King by the end of the event and get a Permanent Graviton Hammer!

Make sure to get the achievement from June 12th - June 30th!




- Me
Time converter at worldtimebuddy.com