The Wolf of Walls & Streets: Aug 24 - Sep 4

[GM]Sharingn
**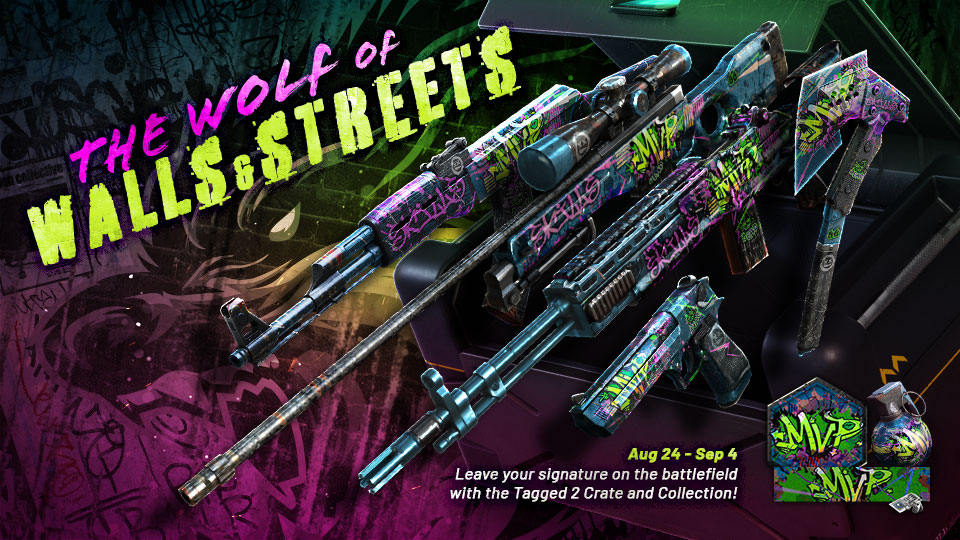 Attention Mercenaries,

The new Tagged 2 Crate is only for those who like to leave their remarkable signature in the battlefield!
Tagged 2 Crate is coming to the Black Market between August 24th and September 4th with its weapons listed as below:  
🐺 AK-47-Tagged
🐺 M14EBR-Tagged
🐺 AWM-Tagged
🐺 Desert Eagle-Tagged
🐺 B.C Axe-Tagged



Need more Graffiti weapons? Don't miss the previous

 Tagged Crate
with its awesome weapons!
Your reputation will precede you with the [NC] Tagged namecard along with Grenade-Tagged! Get them now by completing the entire collection.
Paint The Battlefield!
CrossFire Team.