VIP Area: First Class: August 1 - 7

[GM]Sharingn
**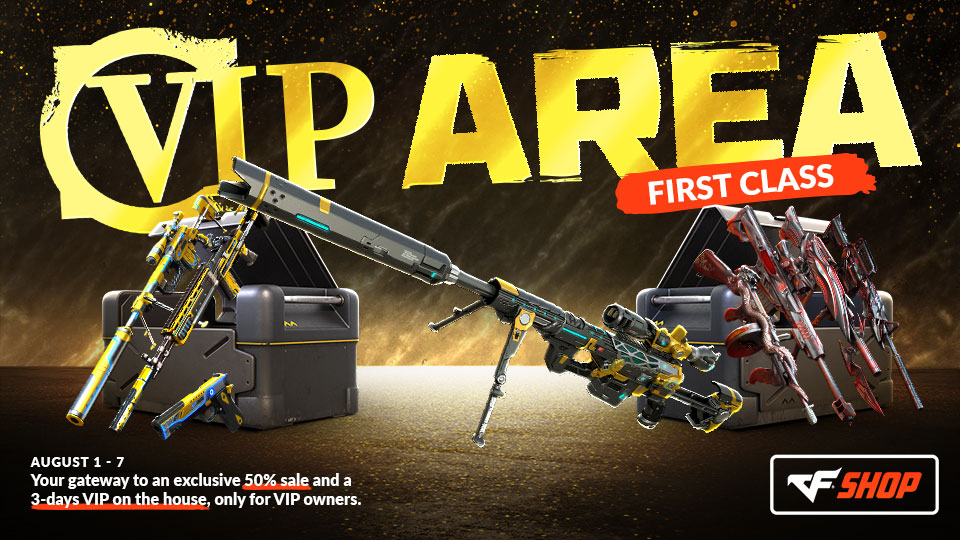 Attention Mercenaries,
Welcome to the VIP Area! Indulge yourself with the First Class and experience true luxury with exclusive deals & free limited VIP!
From August 1st to August 7th, all VIP Owners will have the chance to enjoy a special offer in our CF Shop HERE.
You will claim a 3 days free trial for the M200 CheyTac-Dominator, and you will also have the following crate bundles available at 50% discount (you can only redeem the weapon or purchase the crates once per account).
100 Scorched Beasts Crates

 - 

55,000 ZP

50 Scorched Beasts Crates

 - 

30,000 ZP

100 MechaBee Crates

 - 

42,500 ZP

50 MechaBee Crates

 - 

22,500 ZP
What Are You Waiting For?
CrossFire Team