New Year's Celebration - December 31 to January 1

[GM]Moony
The Book Eater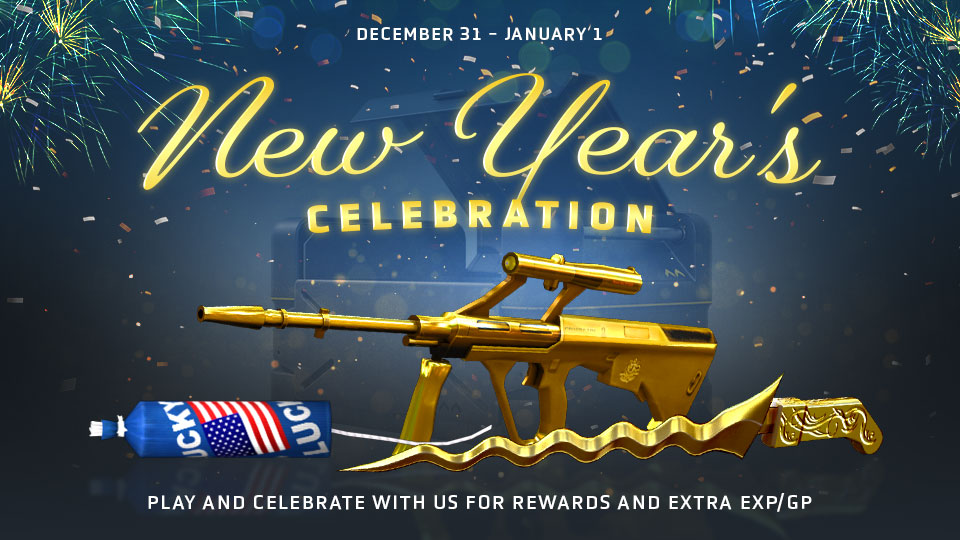 Attention Mercenaries,
*Moony takes a list and starts making checks*
Champagne, check... Grapes, check... Food, check...
Music, check... Lousy glasses, check... Fireworks, double check...
After weeks of planning, everything is ready for our New Year's Celebration!
Come and enjoy some good time with us, and remember to stay until the end:
We prepared a firework show that promises to be an out-of-this-world experience!
*Moony smiles malevolently while he gets all fireworks in place for the evening*
During December 31st and January 1st, we will celebrate New Year with you! During these two days, you will have a 210% EXP and GP boost all day long.
Keep in mind that since New Year happen during the weekend, you will get 800% Extra EXP/GP at Theatre Times shown HERE instead of the 210% base boost and it will also count the time to get the crate rewards!
If you stay connected during the time of celebrations, you will enjoy a 2021% EXP and GP boost instead. This celebration will be active during new year at 11 different time zones, from GMT+2 to GMT-8 (the following times are expressed in EST - Server time)
4:50pm ~ 5:10pm (New year at Egypt time)
5:50pm ~ 6:10pm (New Year at Central Europe time)
6:50pm ~ 7:10pm (New year at United Kingdom time)
7:50pm ~ 8:10pm
8:50pm ~ 9:10pm
9:50pm ~ 10:10pm
10:50pm ~ 11:10pm
11:50pm ~ 12:10am (New year at Eastern Standard time)
12:50am ~ 1:10am (New year at Central Standard time)
1:50am ~ 2:10am (New year at Mountain Standard time)
2:50am ~ 3:10am (New year at Pacific Standard time)
But this boost will not be the only perk you will receive: If you play for 1 hour or more during this time, you will get 5x Golden Glare Crates and the FC grenade for 7 days!
Remember kids, don't do this at home, we are professionals! *Moony starts lighting some fireworks very close to the grenade crates while all the other agents run to safety, just in case*
Happy New Year!
-CrossFire Team