Witches' Spell: October 13 - 31

[GM]Sharingn
**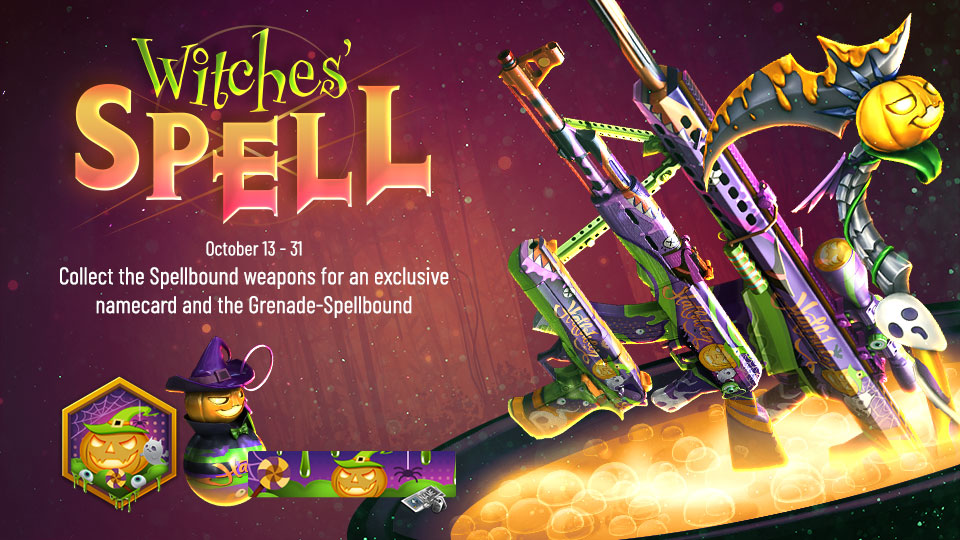 Attention Mercenaries,
When you live in a world full of night creatures, surviving will be your top priority. After your first battle, you will realize that, strength isn't always enough, and you will wish to have magic powers like a witches spell!
Starting from October 13th to 31st, the new Spellbound Crate will be available in the Black Market with the following weapons to complete the collection:
AK-47-Spellbound
Barrett-Spellbound
D.E-Spellbound
Scythe-Spellbound
You will get a magical Grenade-Spellbound as reward, along with the Spellbound Namecard, when you collect all Spellbound weapons.
Stay alive and fight!
CrossFire Team