Half-Time Sales - Jul 28 to Aug 1st

[GM]Moony
The Book Eater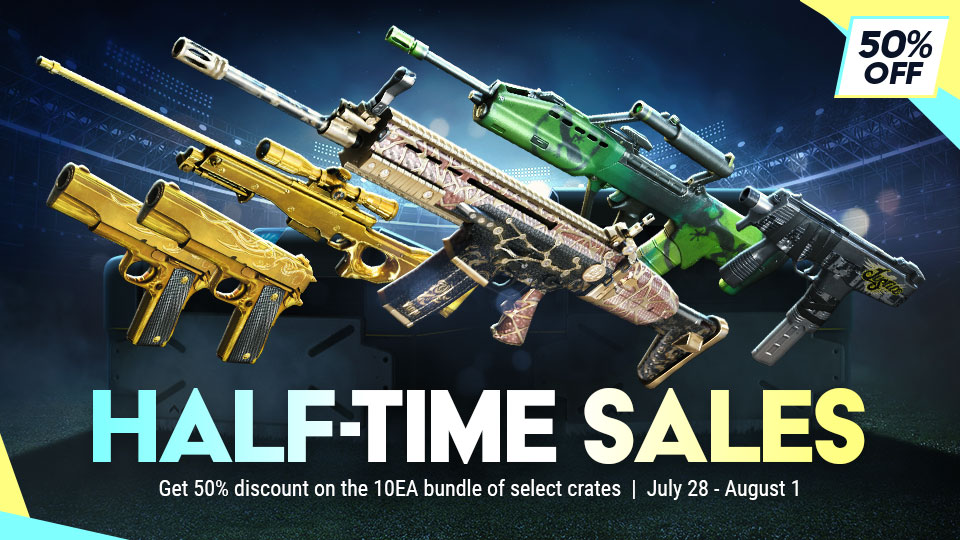 Attention Mercenaries,
Don't you feel how time flies when you have your mind occupied?
Summer is just at its peak, CF Games are getting close to their half...
At this rate the year is gonna be ending in the blink of an eye.
*Moony walks to the hot dog stand while thinking of time relativity.*
While we get some half-time snacks, we have prepared you a speed sale from July 28th to August 1st, so you can return to the final competitions with some new supplies (and some snacks as well if you are hungry).
The 10EA bundle of the following crates will have a 50% off in the Web Shop. There won't be a limit on the amount you can purchase:
FR-F2-Rusty Crate
Summer Special Capsule
Special Operations Crate
Ultimate Gold Crate
Golden Summer Crate
Sagittarius Eagle Crate
Zodiac Summer Crate
Late Summer Zodiac Crate
Get to the Web Shop HERE and grab your bundle!
The referees might be sounding their whistles any moment announcing the end of the half-time, don't wait for too long or this sale will end without noticing!
See you at the stadium steps,
-CrossFire Team