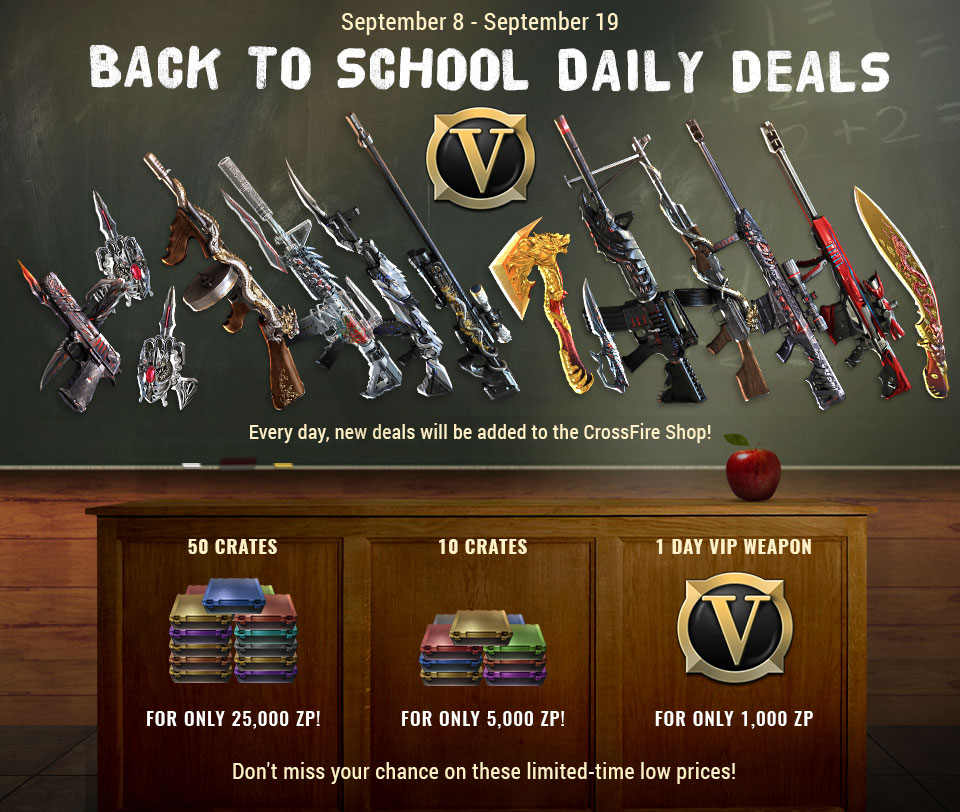 Attention Mercenaries,
It's back-to-school time! New coursework, long nights of studying, early mornings... Need a break already? We've got the perfect pick-me-up!
From
September 8th to September 19th
,
new deals will be added to the CrossFire Shop each day!
You'll be able to get:
50 Crates
for
only 25,000 ZP!
10 Crates
for
only 5,000 ZP!
1 Day VIP Weapons
for
only 1,000 ZP!
These deals won't last long!
Enjoy, mercenaries.
--CrossFire Team