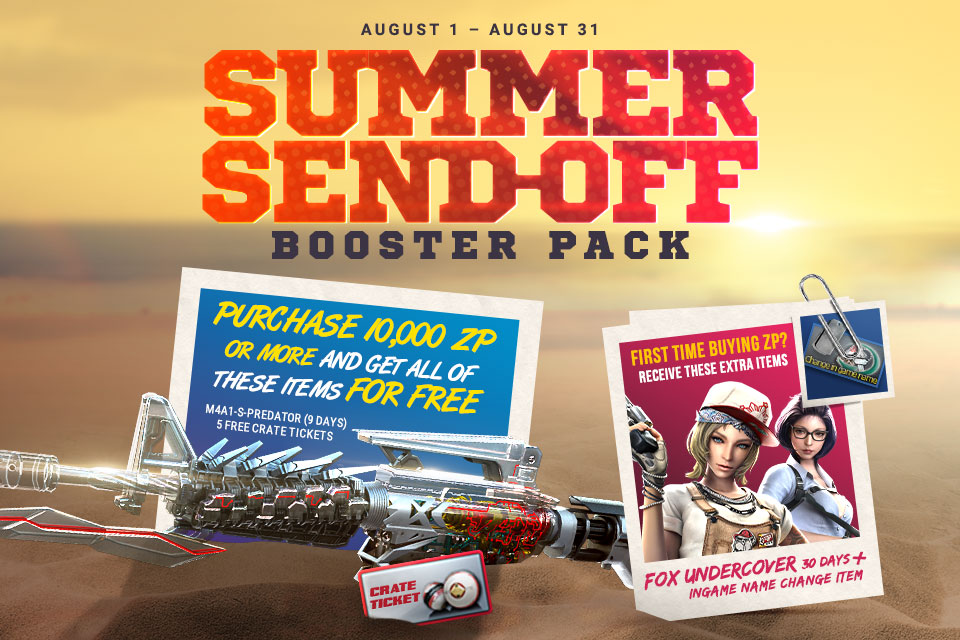 Attention Mercenaries,
Its August now, and Summer is sadly coming to an end. Don't fret, though, we've cooked up something to help give Summer the proper send off it deserves!
For the entire month of August, when you buy
10,000 ZP
or more in a
single purchase
, you will receive:
M4A1-S-Predator (9 Days)
5 Free Crate Tickets
But thats not all! If this is your first time ever buying ZP, and you buy the above amount or higher, you will ALSO get:

-Foxy Character (30 Days)
-1 IGN Change Item
So take this chance while its still here! Like Summer, it can't stick around forever!
-CrossFire Team


**Note: You can only receive one booster pack per month. Multiple purchases also do not stack towards this booster pack.