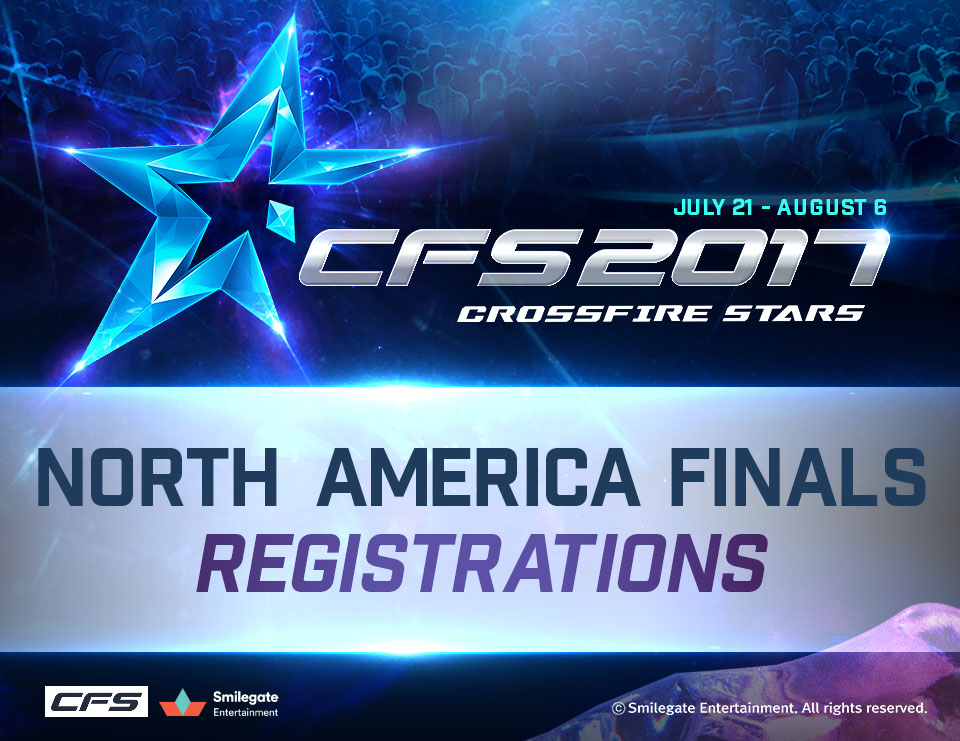 Attention Mercenaries!
We are pleased to announce that the registrations for the CFS 2017 North American National Finals have begun!

CFS is the focal point of the competitive
CrossFire
Season
and is the biggest FPS tournament in the World.

This year, the CFS National Finals structure is different, as registrations are open for everyone, but every team can only consist of 5 members, with 2 subs.
Choose your team carefully, as you will be expected to play together throughout the entire tournament.
Registration Instructions:
1) Login to the CrossFire Website and Register your team on our eSports Registration Page.
2) Go to our Support Page and register your Team in the following:

E-Sports [CrossFire] --> CFS2017 Registration


3) Provide the following information:

- Team Name


- Team Key Code


- Home Server (Whether you will be playing in the UK or NA Division)


- Description about your Team (including full roster)
The CFS 2017 North American National Finals will be opened to everyone in the CFNA service region, and will take place over the course of two months.

Don't miss this opportunity to show case your skills and play for a chance at representing North America in the CrossFire Stars Grand Finals!

Play safe, and play for keeps.



Due to Popular Request, We Have Extended The Registration Deadline To August 21st!



-CrossFire Team